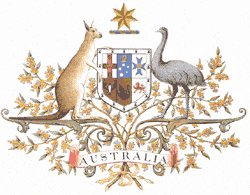 Live Music Australia – an Australian Government initiative
FREE ENTRY
Facebook event: https://www.facebook.com/events/420008619671986
Jump Blues Returns to Margaret River
The four-piece blues band now returns to their favourite South West town for an afternoon of foot stompin' blues but this time with an album under their belt.
All are members of the South West Blues Club, where they formed their band to play at a blues Festival in Bali back in 2019. Since then they have grown in both popularity and stature. While their big North Mississippi sound has attracted an older following of true blues fans, there is an increasing number of Millennials discovering why Jump Blues hooked young Americans back in the 1930's and 1940's.
Dave Bassett, Stumptown's lead vocalist describes the sound as 'blues on steroids'.
If you are a Blue Shaddy fan then you are going to love these guys. As they claim, "if you ain't stomping your feet and shaking your booty by the end of the first song then, someone needs to check your pulse."
Hound Dog Dave (Bassett); vocals and blues harp, Ron Kinson; lead guitar, Marty Boyd; bass, and Rockin, Rod McCosker; drums.