Steve Hensby Band
Saturday, March 13 @ 9:00 pm
FREE ENTRY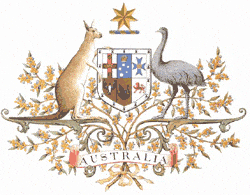 Live Music Australia – an Australian Government initiative
FREE ENTRY
The genre-defying Steve Hensby Band are heavy on the horns and very danceable!
2020 has seen the release of their third album 'Modern Music For Modern People' to rave reviews, both national (Triple J) and international radio play, and busy dance floors at live shows.
Their well-received self-titled double album debut (2017) featured folk and world influences fused to make a gypsy/circus style album. 'Wake Up In Bordeaux' made it to the Top 20 WA songs of 2017. For 2019's follow up, 'Chase the Sun', they drew from soul/funk/world music and added a slamming five-piece horn section. The title track is a collaboration with MC Optamus from WA hip hop legends, Downsyde.
Steve Hensby is a Berklee College of Music graduate and WAMI nominated musician who also works as a session player in the Perth area. He has played with the likes of Tim Minchin, Steve Poltz, WASO, Perth Symphony Orchestra and Taasha Cootes.
Reviews
"The songs here (Modern Music For Modern People) were so good, I didn't feel the need to follow the story too closely. The sound and mix also can't be faulted: every musical instrument finds a perfect spot and sticks around only as long as needed. My hat's off to the scope and variety of both this band and their excellent new release." (Divide & Conquer)
It's the end of the world and what does Steve Hensby do about it? He makes a record of course. Modern Music For Modern People is a concept album that takes humanity's dire circumstances — incompetent politicians, the insidious Internet, climate change, the whole shebang — and turns them into a glittering musical journey that sidesteps all the doom and gloom, delivering track after track of aural goodness. If we're all going to die, we may as well have a good time while we're on the way out. (Andrew Thompson, Around The Sound)
"From the get-go this funk tune puts me in the best mood. Whimsical and cheeky, this tune just oozes good times and boogie nights." (Nkechi Anele, Triple J)
"This sounds like heaps of fun – a band really in sync with each other! And hard to deny that beat." (Steph Hughes, Triple J)
"Steve Hensby is a decidedly less evil Will Wonka 9/10" (Xpress magazine)
"'Chase The Sun' is an exceptional album. Highly recommended" (Divide and Conquer)
"It's much more than just a collection of songs, it's a story, a trip into the depths of the imagination and absolutely brilliant.' (Dave Anger 2mcr 100.3 fm.)
"It's Freddie Mercury meets Jim Jefferies" (Barman in Hackney)
"There is certainly a huge amount of variety here, showcasing the talents of this prolific songwriter and excellent vocalist. It goes to show how much talent we have here in Perth." (Menu Magazine)
Related Events
Dine at our award winning Bistro then enjoy stay and enjoy the music.