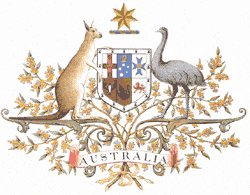 Live Music Australia – an Australian Government initiative
FREE ENTRY
Facebook event: https://www.facebook.com/events/167667972100142/
Grand Casual
Esperance-based three-piece Grand Casual seem a little unusual. It's not all that often that three musicians draw together with boldly different personalities, influences, and life experiences to create music that perfectly reflects this fact.
Matt Cooper is a window cleaner by trade though don't let his day-to-day employment sway your perception of the man. Cooper is a tinkerer a perfectionist a partially deaf guitarist whose search for exotic and interesting tones gives rise to an ever-evolving sound for the three-piece. Forever altering his musical tools, Matt occasionally leaves the pedantic vocalist and comedic drummer somewhat exasperated, though this exasperation quickly turns to delight when something fresh bends its way from a finely tuned Fender.
Joe Franzone is the youngest of the three, a man caught between comedy, acting, ridiculous haircuts, social influencer, and finally where his true talent lies, behind a set of Pro-Mark drum sticks he regularly pretends are wizards wands. And a wizard he is. To see the depth of concentration ripple across the lad's visage as his explosive, and intricate drumming style ignites a Grand Casual live set, leaving the audience spellbound is something truly special. Wizardry abounds with revelers floored by the realization that Joe is drumming one-handed and taking the role of bass player with his second hand, musicians' favorite milk crates holding his second weapon of choice a Novation Bass Station Synthesiser.
Kyron spent his younger years imagining how it would feel to perform as a solitary vocalist, allowed to move where an accompanying guitar would not allow, allowed to dance the way a smooth surface, wide-open space, enthralled audience, and lack of inhibition would allow. Able to drift vocals across music drawn forth by two of the most exuberant performers regional WA has produced. Finally, he has that chance, finally, he gets to channel Elvis, Jim Morrison, Johnny Cash, Keenan Maynard, heroes, legends enraptured by the bliss that is live performance. Kyron is pedantic, over organized, quick to stress, this persona fades away when Grand Casual takes the stage.
A stellar run of dates in Feb and March 2021 saw the lads hit the live circuit hard with epic performances at Nannup Music Festival, Clancy's Fremantle, South Side of Summer Esperance, and Wamfest proving "there's nothing casual about these guys".
Dallas Radio

Dallas Radio are a 5-piece Australian rock band from Dunsborough, WA. The band formed in early 2019 largely from the division of two bands, Dallas Royal and Desert Radio.
Lead by spirited front man Mitch Baker, the new band quickly returned to form playing venues across the south west of WA.
Dallas Radio's reputation for
consistently delivering pumping rock shows soon lead to the band headlining a festival tour across the country that culminated in the final show at The Domain in Sydney playing to
a crowd of 18,000.
With live shows on hold last year due to COVID19, the band quickly shifted focus to writing new music that draws from their diverse range of influences and
experience supporting acts such as Cog, British India, Dune Rats, Jebediah, Phil Jameson and Josh Pyke.
Their unique brand of
entertainment fuses big vocals and catchy melodies with 90's style guitar riffs and plenty of stage presence to make you get
up and party.
Recent easing of COVID
restrictions in WA means
Dallas Radio are back playing live gigs. They've wasted no time in
showcasing their new music, which is resonating very well with audiences and secured them a WAMFEST show at Amplifier Bar in Perth.
The band is also busy in the
recording studio and will be
playing a series of live shows coinciding with the release of their first single 'Suffering' in late
July 2021.