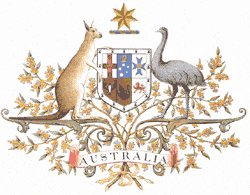 Live Music Australia – an Australian Government initiative
FREE ENTRY
Facebook event: https://www.facebook.com/events/397567708368587/
Daniel Wiggins Group
The Daniel Wiggins Group is a dynamic and versatile rock fusion trio hailing from Fremantle.
With a repertoire of original vocal and instrumental music, the group blend elements of progressive rock, jazz and funk music.
Esteemed for his virtuosic guitar playing and enigmatic song writing, Wiggins has gained notoriety across WA as both a prolific solo artist (releasing 7 albums since 2016), and as former member of WAM award-winning band, Dilip 'n the Davs.
Joining him is his father, Mark Wiggins on bass – the father/son team have been a force in the local scene for 7+ years. Longtime collaborator, Rolf Fox occupies the drum throne, grooving seamlessly between odd time-signatures and contrasting styles.
Sunbird Three
Sunbird 3 play the music of WA multi-instrumentalist and singer-songwriter Dave Lawrence, working as a trio with live bass from Kev McDonald and Lee Cummings on drums.
Blues, jazz, rock, swing, soul, ska, latin, funk, gospel, folk – guitar, keys, banjo, and plenty of passionate vocals from Dave, and a Rolls Royce rhythm section with Lee and Kev in the engine room. Sunbird 3's music is wild, clever and fun, and these experienced players really shine in the live setting. Put your dancing shoes on!
Dave has lived and performed music all over the world, from Perth to Paris, Margaret River to Morocco, Bali to Barcelona. His music has received national and international airplay and featured in film, TV and theatre productions. His song Lush Like You ran over the closing titles of the 2014 Australian feature film The Little Death. Coming late to life as a lead singer, Dave has also featured as a sideman over the years for such luminaries as Donna Simpson (The Waifs), Abi Tucker (Heartbreak High) and Mike Vdelli.