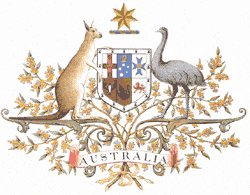 Live Music Australia – an Australian Government initiative
FREE ENTRY
Facebook event: https://www.facebook.com/events/382334539925917/
Reggae band Crucial Rockers is the long running side project of legendary ARIA nominated world music diva Grace Barbe and producer Jamie Searle aka Choppa Crucial. Crucial Rockers has been a popular live act in Western Australia for many years, appearing at Fremantle's legendary dancehall night Fisherman Style as well as Perth Festival, Wave Rock Festival, RTR FM's Harbour Sundays and more.
Having both gained early experience in the reggae genre, with bands like Raggabeats and UK Players, Crucial Rockers sees Barbe and Searle indulging in a shared love of classic lovers rock, Studio One, roots reggae and dancehall alongside long-time cohorts Jacques Letourdie (keys/bvs), Hardy Perrine (drums) and Jeremy Trezona (sax)
Having been a purely live proposition at first, the band tested the waters in 2020 with the release of Teardrops – a skanking reggae version of Womack & Womack's 1988 hit with a sweet dub remix on the flipside courtesy of local heroes Charlies Flat. Released both digitally and as a 7″ vinyl single (which sold out within a few weeks), the band is planning to release original material in the near future.
Crack out the rum and rizzlas and sekkle in for a night of pure reggae niceness!