Local Community & Environment is very important to us.
Margaret River Volunteer Fire & Rescue Service T-Shirts & T-Towels
        100% proceeds from sales donated to our local Firey's – buy one for your favourite Firey or wear one as your receipt.
Funds raised to date with t-shirt sales and fundraiser concerts over $85,000
Margaret River Primary School Settlers Tavern has supported the local school's music department for over 8 years
by raising money and matching dollar-for-dollar to provide music instruments for our future rock stars! Don't stop the music!
Gold Sponsor Margaret River Chamber Commerce & Industry.
Gold Sponsor River Angels Margaret River.
Just Homes donor. For more info on this cause see https://www.justhome.org/.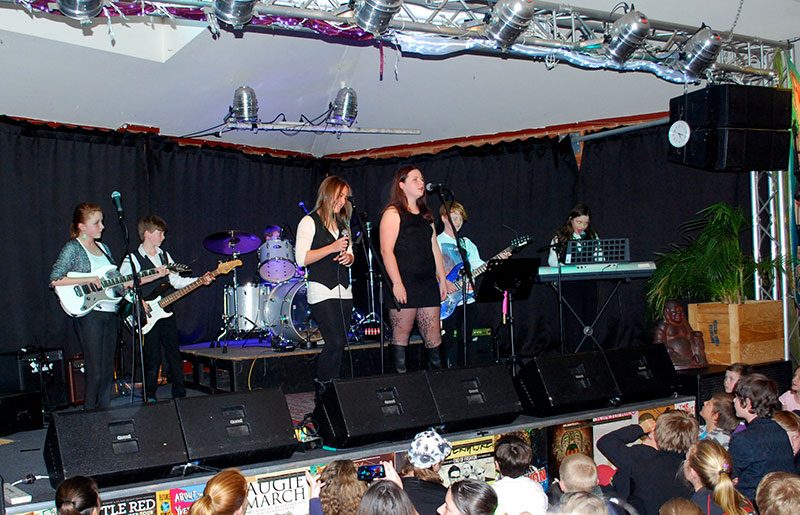 Longevity in the wine industry and our business (since 2003) helps. We take a special interest in wine producers, whether small or founding, who are striving to match our ethos of caring for employees – sustainability, eco and community minded and just generally great to get on with; and it's very rewarding to have these local producers and winemakers as our customers.
Our restaurant strives to be eco and avoids single-use plastic in our kitchen and front of house.
We use glass and reusable plastic cups for water, plant-based fully compostable take-away coffee cups, cardboard containers and provide paper / bio bags for purchases. We use 100% recycled paper for menus. Environmentally friendly napkins, bathroom paper and towels; degradable garbage bags and environmentally friendly cleaning products and bathroom soap. We recycle cardboard and glass.
We have not sold plastic water bottles since 2004!  We re-use (up-cycle) wine bottles for the filtered Margaret River water we serve to you at no charge.
Or you can purchase 'IT'S NOT PLASTIC' 100% Eco friendly, vegan, plant based 500ml reusable bottles of Spring Water to takeaway.

Sustainability
Sustainability starts at the bar, we have not used plastic straws since 2010, we upcycle wine bottles for the chilled filtered water we serve at no charge; no plastic bags/takeaway containers, eco napkins and glass polishing cloths. Wine crew take a keen interest in wine, assist in keeping the list in order and can help with customer selection. The small populations in rural country regions makes it very difficult to find people who have wine knowledge and want to work in hospitality, hence the wine list has much information for customers to explore themselves.